Tech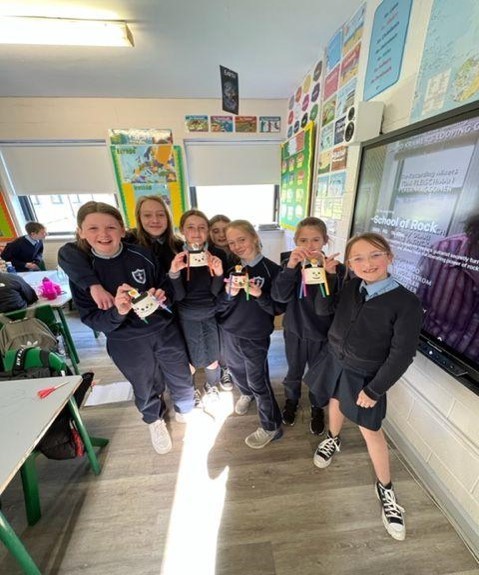 Robotics: The children designed and made 'Scribble Bots'. They learned how to make circuits from batteries and wires that they were given. They then attached their circuits onto paper cups and designed their robot's face using markers and pipe cleaners. They then attached markers onto their paper cups to use as the robot's legs. When they turned on the switch, the robot scribbled on the paper as it moved! Children had Scribble Bot Races.
Chrome Books: Pupils visit the Computer room twice weekly and chrome books are delivered to the class every weekly for project work. Pupils share their work via Google Classroom regularly and also share their work with class teachers.
Children have used digital literacy tools to create digital books and shared these within their classroom and the wider school community. Children also participated in Coding Hours using Scratch.
St. Helen's Senior National School
Limetree Avenue, Portmarnock Co. Dublin
Phone: 01.846.1808 E-mail: admin@helens.ie